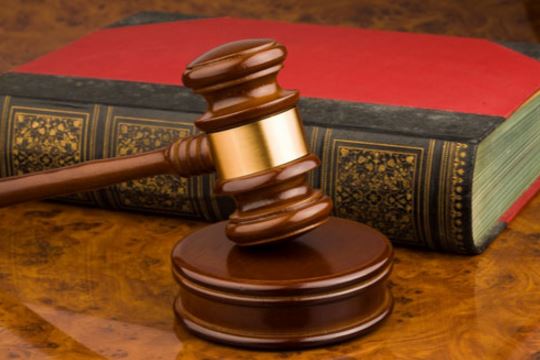 Insurance Law: Holding Your Insurance Company Accountable
We Solve Kansas City Insurance Law Problems
You pay your insurance premiums every month, you make a claim against your policy, and your claim is denied or underpaid. What is your next step? How do you force your insurance company to honor the terms of your insurance policy? Ms. Harrison has six years of experience acting as general counsel for an insurance company where she gained intimate knowledge of the way in which insurance companies handle your claims. She can evaluate your policy and your claim and assist you in receiving the benefits to which you are entitled.
Our Goals:
To help you understand your policy

To evaluate your claim

To help you navigate the complexities of insurance law and secure the benefits you are owed.
At B.L. Harrison Law, LLC, We Fight to Make Your Insurance Company Pay:
We have significant experience in counseling clients concerning the complex area of insurance law including:
Insurance Policy Interpretation: Evaluating your claim requires a thorough review of your policy and the application process. In Missouri, the application you complete is part of the insurance policy. You must be truthful in your application answers as inaccurate answers can be used against you. Each policy includes the following: a declarations sheet, which lists the policyholder's insurance limits, deductible, and other important insurance coverage information; a definitions section which provides specific meanings for pertinent terms and a coverage section that explains who is an insured under the insurance policy, the coverage provided, the exclusions, and endorsements (which are modifications to the policy which can expand, limit or alter coverage). Generally speaking, in Missouri insurance contracts must be interpreted according to the reasonable expectations of the policyholder. Unclear policy terms are typically interpreted in your favor, and against the insurance carrier, because the insurance company chose the policy language. Exclusions must be interpreted narrowly, while coverage sections must be interpreted broadly. Phrases or words not defined in the insurance policy will be given any reasonable interpretation which favors coverage and insurance companies may not break the public policy of Missouri laws. All of these Missouri laws help you, the consumer, to force the insurance company to pay your valid claim.

Bad Faith: When insurance companies act in bad faith, they not only violate the contracts that policyholders have with them, but they also violate the public's trust. Insurance bad faith can come in various forms, some of which include: denials of legitimate claims against insurance policies, significantly reducing the payment amount for an insurance claim, delaying payment of a legitimate claim or the cancelation of an insurance policy when a claim is made against it because an insurer is claiming that the original paperwork misrepresented the policyholder's condition or property.

Regulatory Issues: The Missouri Department of Insurance regulates insurance issues in Missouri. This includes issuing and enforcing regulations to which insurance companies must follow. The Missouri Department of Insurance also regulates proper reserves, risk practices of insurers, and handles complaints against insurance companies for unfair sales or unfair claims practices. We can file claims on behalf of consumers and respond to such claims.
Call us today for the expert insurance legal help you need in the greater Kansas City area.
In the Greater Kansas City Area, We Serve the Insurance Legal Needs of:
Kansas City Missouri (KCMO), Independence, Blue Springs, Lee's Summit, Loch Lloyd, Harrisonville, Peculiar, Raymore, Belton, Grandview, Raytown, North Kansas City (NKC), Platte City, Parkville, Smithville, Kearney, Liberty, Pleasant Hill, Riverside, Claycomo and Gladstone.
© 2016 B.L Harrison Law, LLC, All Rights Reserved
Our Founder: Belinda Harrison
Ms. Harrison first began her law practice in 2001 in Washington D.C. handling complex class actions lawsuits at a highly specialized law firm.
She relocated to the Kansas City area to become lead in-house counsel for an international transportation trade association protecting it in all employment, business, contract and insurance matters. Ms. Harrison moved on to work for both large and mid-size international law firms serving fortune 100 companies.
In 2011, Ms. Harrison formed her own Kansas City law firm under its current name of B.L. Harrison Law, LLC, representing clients in a wide array of legal matters including traffic, family law, employment, business and insurance in the greater Kansas City area.


SATISFIED CLIENTS