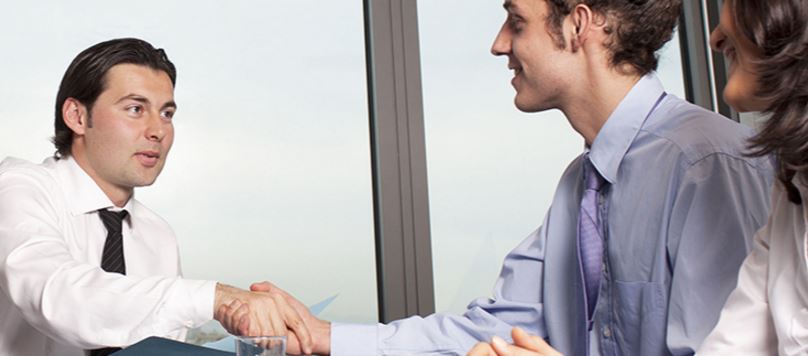 Business Law: Moving You Forward
We Solve Kansas City Business Law Problems
Your instincts, entrepreneurial spirit, and calculated risk have gotten you this far, but when it comes to navigating legal issues, don't take unnecessary chances – let us help you protect your dreams. When we represent your business, we will partner with you to fully understand your company's mission, objectives, risk factors, and personnel. We strive to provide you with solutions that are both legally compliant and consistent with your corporate objectives and fiscal parameters. Whether it's proactive counseling and policy implementation or reactive problem solving, let us use our years of business and legal experience to minimize your risk and maximize your potential.
Our Goals:
Our experienced lawyers work with business owners, entrepreneurs and non-profits throughout the entire business lifecycle, from entity formation through growth and into an exit or transition.

Our business lawyers strive to provide the most personal and relevant legal services to our clients where we work as your trusted partner and team, not just as your attorney.
At B.L. Harrison Law, LLC, We Move Your Kansas City Area Business Forward:
There are many different types of business-related legal issues that a company can face. We have significant experience in counseling clients concerning this complex area of business law including:
Business Formation: Our attorneys know business entity structures and how to comprehensively establish the most appropriate legal structure for your business. We can counsel you on the best structure for your business including sole proprietorships (DBA), limited liability companies (LLC), "S" and "C" type corporations, limited liability partnerships (LLP), non-profits (501(c)3) as well as "Clean up" of erroneous and incomplete formations.

Contract Drafting, Review and Negotiation: Businesses of all sizes enter into agreements with other businesses, vendors, employees, and customers. A contract is more than just a promise, it's a legal obligation. We make sure your business partners and customers understand their legal obligations at the bargaining table and we use our best efforts to document your deal in common sense terms. Our business lawyers can assist you with the development, review, and negotiation of a wide array of business-related contracts including: partnership agreements, customer contracts, vendor contracts, licensing agreements, sale or purchase of goods, strategic partnerships, joint ventures, shareholder agreements and mergers or acquisitions.

Corporate Governance: Our attorneys provide strategic guidance and representation to companies and their directors, officers, and shareholders throughout the greater Kansas City area. Our proactive approach to corporate controls, compliance assessment, and planning helps us to anticipate and protect our clients from legal issues that would adversely affect their Kansas City business operations or shareholder value. Our corporate governance lawyers also advise boards and their special and independent committees on oversight of corporate transactions, including acquisitions, mergers, restructuring and other business combinations. We often serve as independent or special counsel in highly sensitive matters. We also regularly advise on crisis counseling, special investigations, internal investigations, and enforcement proceedings.

Non-Profit Formation and Governance: Ms. Harrison acted as general counsel for a non-profit organization for six years. She also sits on the board of various Kansas City area non-profits. She can assist you in the formation of your non-profit entity, counsel you on tax exempt status, secure your tax exempt status if you are eligible, review grant applications for funding, and assist you with continued legal, statutory, and regulatory compliance.

Liquor License: The Missouri Department of Public Safety Alcohol and Tobacco Control regulates liquor licenses in Missouri. Our firm's lawyers provide services to a broad range of clients including restaurants, hotels, resorts, by-drink establishments, manufacturers, wholesalers, franchisers and franchisees, stadiums and arenas, theaters, colleges and universities. Our expertise extends to: local, Missouri and federal liquor licensing and permitting, compliance issues and regulatory investigations.
Take advantage of our over 15 years of experience. Call us today for the expert greater Kansas City business legal help you need.
In the Greater Kansas City Area, We Serve the Business Law Needs of:
North Kansas City (NKC), Platte City, Parkville, Smithville, Kearney, Liberty, Pleasant Hill, Claycomo, Riverside, Gladstone, Kansas City Missouri (KCMO), Independence, Blue Springs, Lee's Summit, Loch Lloyd, Harrisonville, Peculiar, Raymore, Belton, Grandview, and Raytown.
© 2015 B.L Harrison Law, LLC, All Rights Reserved
Our Founder: Belinda Harrison
Ms. Harrison first began her law practice in 2001 in Washington D.C. handling complex class actions lawsuits at a highly specialized law firm.
She relocated to the Kansas City area to become lead in-house counsel for an international transportation trade association protecting it in all employment, business, contract and insurance matters. Ms. Harrison moved on to work for both large and mid-size international law firms serving fortune 100 companies.
In 2011, Ms. Harrison formed her own Kansas City law firm under its current name of B.L. Harrison Law, LLC, representing clients in a wide array of legal matters including traffic, family law, employment, business and insurance in the greater Kansas City area.


SATISFIED CLIENTS