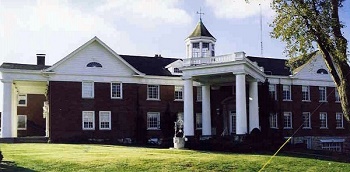 We will partner with you to expertly guide you through this difficult and confusing time. We carefully listen to your concerns and offer creative solutions for your business and personal legal issues. When you join forces with us, you receive the advantage of our substantial legal experience, together with personal service that is second to none. In times of success and times of crisis, our lawyers are here to help you with all your family law, traffic, employment, business law and insurance coverage legal needs in the greater Kansas City area.
At B.L. Harrison Law, LLC, Our Mission is to…
LISTEN - Listen to your concerns and identify the issues

EXPLORE - Explore your legal and practical options and explain possible courses of action.

ATTACK - Devise a strategy and attack the problem in an efficient, effective and cost conservative manner.
We Are Dedicated to Your Kansas City Legal Needs:
B.L. Harrison Law, LLC, is dedicated to serving you. As a client of B. L. Harrison Law, you will not shoulder your legal burdens alone. We offer personal service tailored to meet your legal needs. We understand that not everyone can meet during business hours, so we offer weekend and evening appointments at our convenient downtown Kansas City location. With us, you won't get the run around; you will get personal and professional care. If you leave your attorney a message, we promise to promptly return your telephone call within 24 hours.
At B.L. Harrison Law, LLC, We Solve a Wide Variety of Kansas City Legal Problems:
The breadth of our legal expertise is expansive. The following are some examples of the legal matters we solve:
Family Law: Kansas City family law matters are handled effectively and compassionately from divorce, child custody battles, child and spousal support, same sex marriage legal issues, modifications to grandparent's rights, we can find solutions that fit your family's needs.

Traffic: Whether you've run a red light or been handed a Kansas City area speeding ticket, we are your "go to" lawyers who strive to make sure those Missouri points never appear on your driving record. Our goal is to keep you driving with your insurance premium rates unaffected.

Employment: Our employment expertise is extensive and uniquely based on Ms. Harrison's former role as General Counsel for an international corporation. Ms. Harrison uses her years of corporate experience with employment and human resource issues to provide her clients with counseling, pro-active and reactive assistance with: non-compete agreements; severance agreements; issues related to the Americans with Disabilities Act (ADA); the Family and Medical Leave Act (FMLA);the Fair Labor Standards Act (FLSA); the Occupational Safety and Health Administration (OSHA); the Age Discrimination in Employment Act (ADEA); sex, race, religious and national origin discrimination; sexual harassment; and whistleblowing.

Business Law: For Kansas City area businesses, we will evaluate your business needs and advise you of the corporate structure that best suits those needs. We will draft all relevant documents, and handle any agreements necessary for you to move your business forward. Our corporate governance lawyers provide strategic guidance and representation to companies and their directors, officers, and shareholders. We assist landlords in obtaining property rent payment, possession and reimbursement for damages. We also provide expert assistance to liquor establishments in compliance and licensing issues and regulatory investigations.

Insurance Coverage: If you have an insurance claim and feel that your insurance company is not providing you the coverage that you paid for, we can pursue a just remedy on your behalf.
We are your trusted source for Kansas City area legal advice.
We Serve the Greater Kansas City Area Including:
Kansas City (KCMO), North Kansas City (NKC), Lee's Summit, Camden Point, Dearborn, East Leavenworth, Edgerton, Farley, Ferrelview, Houston Lake, Iatan, Lake Waukomis, Northmoor, Parkville, Platte City, Platte Woods, Ridgely, Riverside, Tracy, Waldron, Weatherby Lake, Weston, Blue Springs, Blue Summit, Buckner, Grain Valley, Grandview, Greenwood, Independence, Lake Lotawana, Lake Tapawingo, Levasy, Lone Jack, Martin City, Oak Grove, Raytown, River Bend, Sibley, Sugar Creek, Unity Village, Avondale, Birmingham, Claycomo, Ectonville, Excelsior Estates, Excelsior Springs, Gladstone, Glenaire, Holt, Kearney, Lawson, Liberty, Missouri City, Mosby, Oaks, Oakview, Oakwood, Oakwood Park, Pleasant Valley, Prathersville, Randolph, Smithville, Sugar Creek, Archie, Austin, Baldwin Park, Belton, Cleveland, Creighton, Drexel, East Lynne, Freeman, Garden City, Greenwood, Gunn City, Harrisonville, Lake Annette, Lake Winnebago, Loch Lloyd, Peculiar, Pleasant Hill, Raymore, Strasburg, Village of Riverview Estates and West Line.
© 2016 B.L Harrison Law, LLC, All Rights Reserved